"Let food be thy medicine and medicine be thy food" - Hippocrates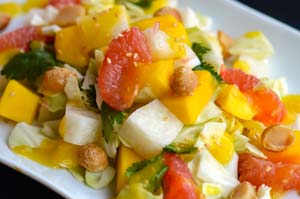 The TrueNorth health-promoting diet incorporates whole fruits and vegetables, grains, legumes and limited quantities of nuts and seeds. We support abstaining from meat, fish, fowl, eggs, dairy and processed food in addition to any added Salt, Oil and Sugar, (this is otherwise known as SOS, the international symbol for danger). Depending on your genetics and past history, some individuals may be more or less susceptible to deleterious outcomes through long-term consumption of inflammatory foods prevalent in the Standard American Diet. 
The TrueNorth Health Foundation supports giving our body the best chance to fight off the effects of disease and aging though a whole, plant-food, SOS free diet.