The Board Members bring many decades of experience in the healthcare field to the TrueNorth Health Foundation. The Board guides the strategic vision of the Foundation and approves the annual budget and program priorities.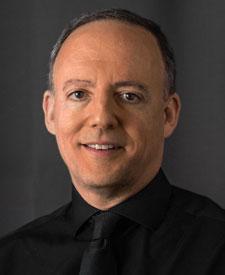 President - Alan Goldhamer, D.C.
Dr. Alan Goldhamer is the founder of TrueNorth Health Center, a state-of-the-art facility that provides medical and chiropractic services, psychotherapy and counseling, as well as massage and body work. He is also director of the Center's groundbreaking residential health education program.
Articulate, inspiring and energetic, Dr. Goldhamer is one of the most pioneering and dedicated visionaries in health today. An outspoken professional who doesn't shy away from a spirited debate, he is deeply committed to helping people stuck in self-destructive cycles reclaim their ability to change their lives.
Dr. Goldhamer has supervised the fasts of thousands of patients. Under his guidance, the Center has become one of the premier training facilities for doctors wishing to gain certification in the supervision of therapeutic fasting.
Dr. Goldhamer was the principal investigator in two landmark studies. The first: "Medically Supervised Water-Only Fasting in the Treatment of Hypertension" appeared in the June 2001 issue of the Journal of Manipulative and Physiological Therapeutics. Its publication marked a turning point in the evolution of evidence supporting the benefits of water-only fasting. The second study: "Medically Supervised Water-Only Fasting in the Treatment of Borderline Hypertension," appeared in the October 2002 issue of the Journal of Alternative and Complementary Medicine.
After completing his chiropractic education at Western States Chiropractic College in Portland, Oregon, Dr. Goldhamer traveled to Australia, where he became licensed as an osteopathic physician. He is the author of The Health Promoting Cookbook and co-author of The Pleasure Trap: Mastering The Hidden Force That Undermines Health and Happiness.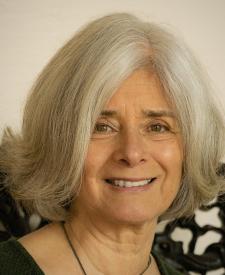 Vice President and Treasurer - Jennifer Marano, D.C.
Dr. Marano received her BA in biology and chemistry from Rutgers University and worked in chemistry and microbiology research laboratories for several years. She then obtained a teaching credential from CSU Hayward and taught science in the public schools for ten years before attending Western States Chiropractic College where she earned her DC degree. After graduating, Dr. Marano and Dr. Alan Goldhamer co-founded the TrueNorth Health Center in Penngrove, CA.
Over a period of almost over 30 years, the Center outgrew its facility in Penngrove and outpatient offices in Rohnert Park and moved to its current location in Santa Rosa, CA. During this time Dr. Marano maintained her interest in scientific research. She conducted educational talks at the Center to help explain the relevance of current research to the model of healthful living practiced by the Center, combining her love of science and her love of teaching. But most current research did not directly address fasting and a healthful diet, so Dr. Marano and Dr. Goldhamer dreamed of doing their own research.  
The Center's first research project was a retrospective study of the effects of fasting and diet on blood pressure. It became obvious, though, that a separate entity devoted to research was needed. In 2016, Drs. Goldhamer and Marano established the TrueNorth Health Foundation, a non-profit organization devoted to research and public education, two of the most important ways to enable the beneficial work the Center does for its patients to also benefit the public at large.
Currently, Dr. Marano is focusing her efforts in supporting the TrueNorth Health Foundation and its research team in designing and implementing clinical trials aimed at improving our understanding of how fasting works and how we can use it most effectively.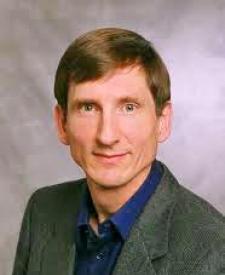 Doug Lisle, Ph.D.
Dr. Lisle has been the clinical psychologist at the TrueNorth Health Center for over 30 years. He has published numerous articles in the scientific literature. He is the co-author of The Pleasure Trap and is in private practice, conducting psychotherapy at the TrueNorth Health Center.
Delightfully candid and warm, Dr. Douglas Lisle is one of psychology's most innovative and curious minds. Deeply dedicated to exploring the mysteries of human behavior from fresh, uncharted waters, his research in evolutionary psychology and its impact on health, happiness and the pursuit of pleasure is generating critical acclaim.
Dr. Lisle is a graduate of the University of California at San Diego (Summa Cum Laude). He received the President's Fellowship and was a Dupont Scholar at the University of Virginia where he completed his Ph.D. in Clinical Psychology. He was then appointed Lecturer in Psychology at Stanford University and was on the staff at the National Center for Posttraumatic Stress Disorder at the Veterans Affairs Hospital in Palo Alto, California.
Dr. Lisle worked as a forensic psychologist for the criminal justice system in Dallas, Texas and as a consultant for the National Institute of Health Clinical Trial on Cognitive Therapy for Recurrent Depression at the University of Texas Southwestern Medical Center. Dr. Lisle lectures nationally to health professionals on topics including evolutionary psychology, cognitive therapy, lifestyle modification, relaxation and stress management, and weight loss.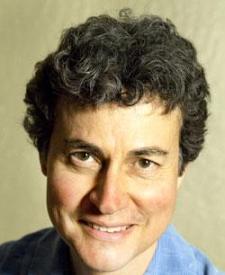 Peter Sultana, M.D.
Dr. Sultana is a board-certified family physician. He graduated from Case Western Reserve University School of Medicine in 1996. He holds a dual degree in Art History and Physics from Fordham University, where he graduated Summa cum Laude in 1987.
Prior to his clinical work, Dr. Sultana participated in the multi-disciplinary Gait Lab research team at the Cleveland Veterans Affairs Medical Center, developing a system of artificial walking for paralyzed patients. In 1999, he completed specialty training in Family Medicine at the University of Missouri, and became a diplomate of the American Board of Family Practice. His research interest focuses on measuring the extent of the body's self-repairing potential in a variety of disease states.
Dr. Sultana has an interest in natural approaches to fertility and is certified as a Natural Family Planning Medical Consultant by the American Academy of Fertility Care Specialists. He maintains a practice at the TrueNorth Health Center with his focus on health evaluation and promotion, with a nutritional medicine approach which includes medically supervised fasting. 
"In my work with TrueNorth Health, I am constantly struck by the level of passion and caring that all of its workers possess. Each one contributes greatly to sharing the practice of living healthfully. The TrueNorth Health Foundation plays a key role in providing up-to-date science, technology, and resources to keep this passion and care going and growing, and to share it with the world, long after its founders have finished their lives. The Foundation is in the unique position of providing these things as purely as possible, without the heavy conflicts of interest that beleaguer other healthcare foundations."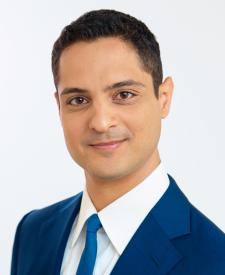 Nathan Gershfeld, D.C.
After having a life-changing health experience, Dr. Gershfeld changed careers from electrical engineering to become a chiropractor. This led him down the path of health promotion through healthy living where he had experienced tremendous results as a patient at the TrueNorth Health Center.
After completing his internship, Dr. Gershfeld became a staff doctor at TrueNorth Health Center between 2011-2014 and during that time joined the Board of Directors of the TrueNorth Health Foundation. Dr. Gershfeld is the founder of the Fasting Escape, an in-patient fasting facility in Southern California. 
While interning at TrueNorth Health Center, Dr. Gershfeld, together with Dr. Alan Goldhamer and Dr. Peter Sultana, authored a case study on fasting and appendicitis which appeared in the 2011 edition of the Journal of Alternative and Complementary Medicine. Since then, various doctors and researchers have published articles on the effects of fasting on various conditions. 
As fasting becomes more well known, TrueNorth Health Foundation's work is vital to advance the scientific understanding of therapeutic fasting and a proper reintroduction of food, a health-promoting diet, sleep, exercise, and awareness of "The Pleasure Trap".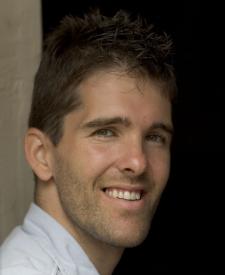 John Newcomb
For over 20 years, John Newcomb has been passionate about health and nutrition. Raised on an organic farm in rural Wisconsin, he developed an understanding of the link between nature and wellness at an early age. In 1993 he opened his first technology business and became involved in computing and IT shortly after.
In 2008, John founded Digicom Healthcare Solutions (DHS), a firm dedicated to providing comprehensive electronic health records systems implementation, support, and maintenance to medical practices. A few years later in 2010, John attended a lecture given by Dr. Alan Goldhamer in San Francisco and was so moved by his talk that he visited the TrueNorth Health Center shortly thereafter. Soon after his visit, John was given the role of IT Director of the TrueNorth Health Center. Since then, he has passionately worked to further the efficiency, effectiveness, and reach of the center through information technology advances and systems development. 
"I am constantly inspired by the many patients I have observed at TrueNorth who have chosen to take full responsibility for their health. The amazing physical transformations I have witnessed time and time again are nothing short of breathtaking. Observing people from all walks of life get incredible results solely through lifestyle choices has served to deepen my appreciation for the work that Dr. Goldhamer and his team have done to support so many in living a health-promoting life. I am proud to serve as a board member of the TrueNorth Health Foundation to continue this legacy."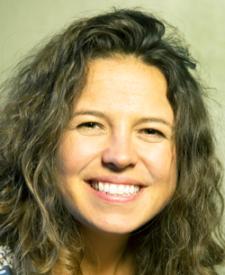 Csilla Veress, N.D.
Dr. Csilla Veress is a naturopathic primary care doctor. She graduated from Bastyr University with her Doctorate in Naturopathic Medicine and a Masters of Science degree in Acupuncture and Oriental Medicine. Combining ancient and modern philosophies of healthcare, Dr. Veress creates a unique and powerful approach to guiding her patients towards happy, healthy, and productive lives. Her passion is to balance the mind, body, and spirit, utilizing the fundamental approach of total wellness that TrueNorth Health embodies. 
Dr. Veress knew that she wanted to be a doctor and create positive and lasting change in people's lives, so she began a pre-medical curriculum at Rutgers University. During her internship, she realized that medicine was not only a science but an art, and how doctors related to their patients was just as important as the treatments they practiced. She delayed the start of her medical practice while she built a successful career in marketing and advertising in New York, but she remained dedicated to the healing path, incorporating nutritional education, Pilates, yoga, and meditation into her busy life. 
The discovery of naturopathic medicine, which combined her passion for healing with her social consciousness, brought her back to medicine full-time. Her experience researching alternative cancer treatments, and utilizing naturopathic techniques to educate patients about ways to stimulate the body's ability to heal itself, became the foundation of her practice. 
In addition, to her role as an attending doctor, supervising the fasting and care of in-patients, Dr. Veress also offers treatment in acupuncture and craniosacral therapy in the local community, as well as phone coaching services world-wide. "The challenge of working with patients who have complex health issues ranging from hormonal imbalances to autoimmunity is one of the most inspiring things about my work," she says. 
In her spare time, Dr. Veress loves to cook, hike, snowboard, write, explore new places, and attend outdoor concerts. "You are never too old to do what you love, and when you are doing what you love, it will never feel like work," she says.